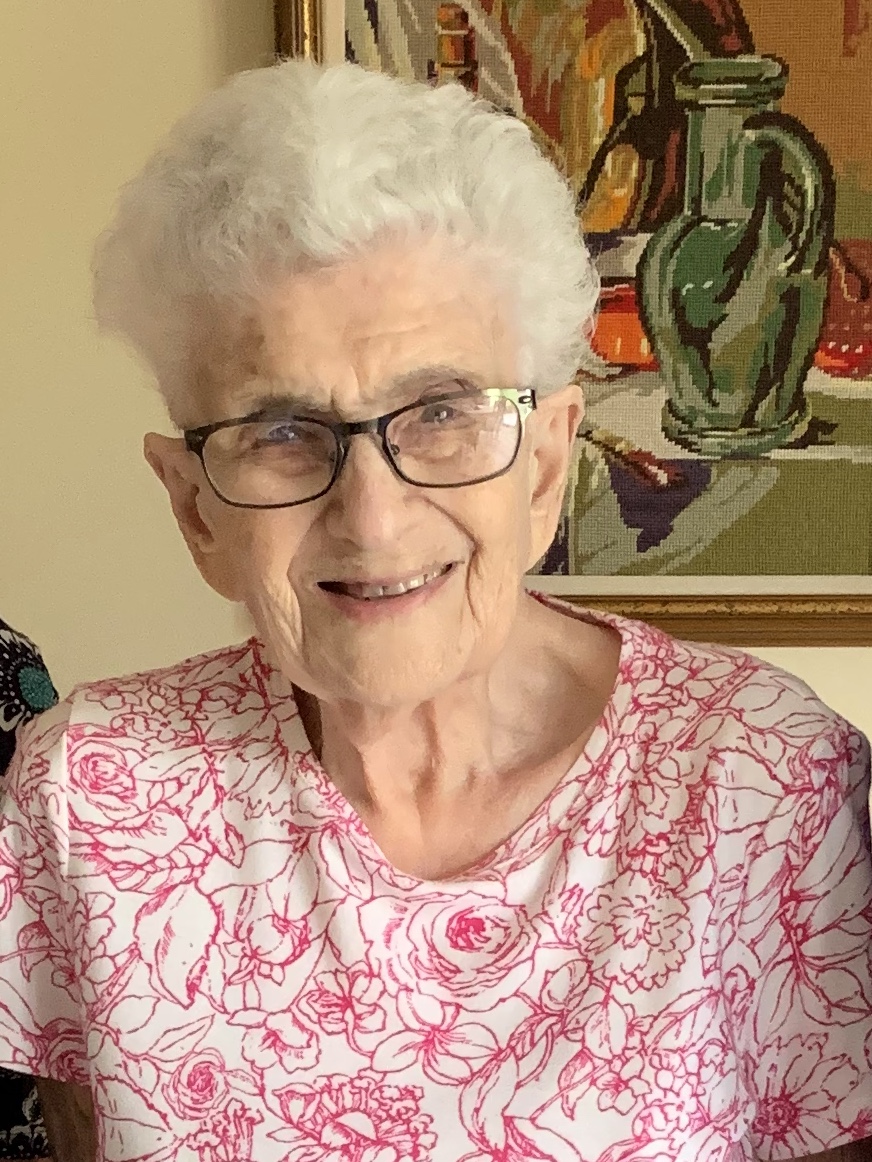 Rosemarie Sender
July 19, 1920 - January 18, 2023
Date and Time
Friday, January 20, 2023 at 1:00 PM
Service
New Light Cemetery Chapel
6807 North East Prairie
Lincolnwood, Illinois 60712
Get Directions

Clergy
Rabbi Rebecca Dubowe
Moses Montefiore Congregation, Bloomington, IL
Interment
New Light Cemetery
6807 North East Prairie
Lincolnwood, Illinois 60712
Get Directions
Gathering
Alan and Beth's Residence
1007 Broadway
Normal, Illinois 61761
Get Directions
There will be a Minyan service Saturday, 5:00pm, at Moses Montefiore Congregation, Bloomington, IL.

The family will also greet guests at Alan and Beth's residence during the week. Please call first, 309-825-0383
We invite you to record a video, sharing a story or memory of Rosemarie Sender. Your private recording will only be shared with the family.

Memorial Contributions
Moses Montefiore Temple
102 Robinhood Lane,
Bloomington, Illinois 61701
mosesmontefioretemple.org/
or
Illinois Holocaust Museum
9603 Woods Drive
Skokie, Illinois 60077
www.ilholocaustmuseum.org
---
OBITUARY
Rosemarie Sender was, in a way, the epitome of America. Born to Otto and Mariele Elkan on July 19, 1920, she appeared destined to be another generation of Elkans to live in the small town of Dinslaken, Germany. Never could she imagine that she would live to be 102 and spend a quarter of her life in a small city in the heartland of Illinois.

Her happy childhood morphed into a fraught teenage existence as the German government poisoned its citizenry, causing family, friends and close neighbors to treat the Elkans as pariahs in their hometown. Rosemarie and her sister, and others, were banned from the public schools. The Elkan family business and home were seized by the government. All this because they were Jewish.

Only the fortuitous discovery of a distant relative in America allowed the family to leave Germany, arriving in America on September 1, 1938. Settling in Chicago, the Elkans became part of the American story, immigrants who found jobs, learned English and put down roots that fostered succeeding generations.

Rosemarie married Edgar Sender, another German immigrant, on Christmas Day, 1941, three weeks after Pearl Harbor. Their first child, Ronald, conceived while Edgar was in Army basic training, was born in 1943 while Edgar was serving in the Pacific theater. After his return, they added two children, Linda and Alan, and bought their first and only house on Chicago's north side.

Devoted to Judaism, Rosemarie served as a pillar of her synagogue, raised her family, cooked and baked and developed a broad array of friends. Widowed in 1973, she left Chicago after almost 60 years and moved to Bloomington to be near family, spending 25 years in McLean County where she volunteered at the St. Joseph Hospital gift shop, cooked and baked (often 10 dozen cookies at a time) and, most importantly to her, maintained her close bond with immediate and extended family. To Rosemarie, family, immediate and extended, was the greatest blessing.

She was both feisty and funny with a great sense of humor and the German attribute of not suffering fools gladly.

Surviving are her three children, Ron (Barbara Goodman) Sender; Linda (Allan) Benish; and Alan (Beth Robb) Sender as well as five grandchildren and three great-grands. Her husband, a beloved grandchild, David Benish, and her sister, Jane Hayward, predeceased her.

Service on Friday, January 20th at 1PM at New Light Cemetery Chapel, 6801 North East Prairie, Lincolnwood, IL 60712. To attend the funeral live stream, please visit our website. To provide a remembrance, please omit flowers but consider donations to the Moses Montefiore Temple, 102 Robinhood Lane, Bloomington, IL 61701, mosesmontefioretemple.org/ or to the Illinois Holocaust Museum, 9603 Woods Drive, Skokie, IL 60077, www.ilholocaustmuseum.org. And, if you encounter bigotry or anti-semitism, do Rosemarie a favor. Speak up and do something to stop it. She'll appreciate it. Arrangements by Chicago Jewish Funerals - Skokie Chapel, 847.229.8822, www.cjfinfo.com.
GUEST BOOK
We encourage you to share your personal condolences and stories of Rosemarie Sender below and we will share them with the family.