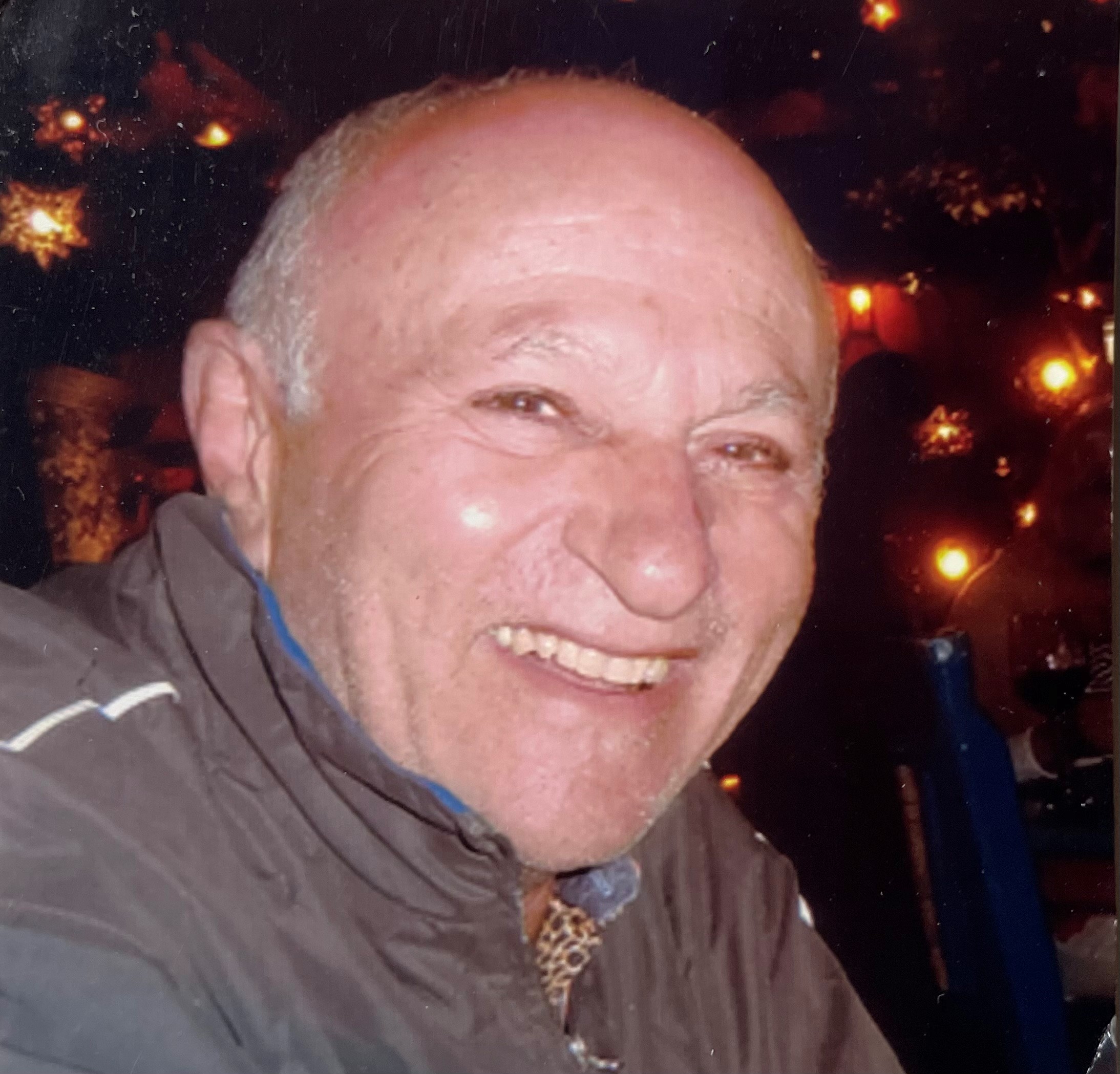 David M. Zimberoff
February 25, 1937 - September 20, 2022
We invite you to record a video, sharing a story or memory of David M. Zimberoff. Your private recording will only be shared with the family.

Memorial Contributions
Michael J. Fox Foundation for Parkinson's Research
P.O. Box 5014
Hagerstown, MD 21741-5014
www.michaeljfox.org/donate
---
OBITUARY
Zgull Soared
David Morris Zimberoff died in peaceful slumber on Tuesday September 20, 2022. David was 85 years old at the time of his passing and is survived by his children Aleen Zimberoff Bayard (Brent Greenberg), Wendy Pacifici (Joe Pacifici), Daniel Zimberoff (Salima Kheraj) and his grandchildren Adam Bayard (Rachel Handler), Levi Zimberoff, Emma Pacifici, Ariel Zimberoff and Ellie Zimberoff (Salima Kheraj), and his siblings Sylvia Babbin, Helia Schramm, Donna Pick, and Marc Darrow.
David had many pseudonyms, most notably, Zgull, a reference to the book Jonathon Livingston Seagull, which represented to him the spirit of true independence and distinguishing yourself from the flock. Loved ones also called him Pops, Davey, and Uncle No-No (a term of affection given to him by his nieces and nephews due to his incessant insistence on following the rules).

He pursued many careers over his lifetime, including high-school and college photographer, president of Nursery Identi-foto, practicing attorney, real estate developer and syndicator, and the founder of Fast Funding, a mortgage lending business. He was also an ambitious fisherman, spotted for years on the beaches of Cabo San Lucas with his rod in hand, fighting with a sierra as the sun just started to crawl over the horizon.
His professional success was less important to him than his commitment to mentoring, which was his true calling. There are countless Uber drivers, restaurant waitstaff, retail clerks, and bank tellers throughout Chicago who have benefitted from his counsel and generosity. For David, a "tip" had a richer meaning than adding 20% to the tab.

David was an enthusiastic and adventurous explorer. Of books. Of people. Of locales. From the age of 18 when he backpacked solo around Europe to trips well into his late 70s when he drove the country sides of Albania, South Africa and Uzbekistan, David travelled the world, less as a tourist and more as an ambassador. He broke bread in 65 countries, conversing and bonding with strangers along the way. A gifted and prolific photographer, his photos captured the eyes and smiles of ordinary citizens and villagers; historic monuments and panoramic views were of little interest.

While David's "street smarts" outshone his academic achievements, his appetite for learning was insatiable, earning degrees (B.A. and M.B.A.) from University of Chicago and DePaul University Law School. It was at U of C where he met his wife, Dotti (Cayton), and they enjoyed almost 40 years of marriage before she succumbed to pancreatic cancer in 1998. Later in life, he was fortunate to find love again with his long-time companion, Sharon Silverman. One of his favorite sayings was "it is just another day." Such was the day of his passing. A day which was punctuated by a cloudless brilliant sun rise, delicious nibbles of Swiss chocolate, the notes of Massenet's Mediation of Thais, in the arms of his children. May he rest in peace. His memory will surely be a blessing for all who knew him and were touched by him.

The family is planning a private burial, followed by A Celebration of Life ceremony in 2023. Contributions to honor David M. Zimberoff may be sent to the Michael J. Fox Foundation for Parkinson's Research, P.O. Box 5014, Hagerstown, MD 21741-5014, www.michaeljfox.org/donate to support its critical work to combat the world's second most common brain disease. Arrangements by Chicago Jewish Funerals - Skokie Chapel, 847.229.8822, www.cjfinfo.com.
GUEST BOOK
We encourage you to share your personal condolences and stories of David M. Zimberoff below and we will share them with the family.