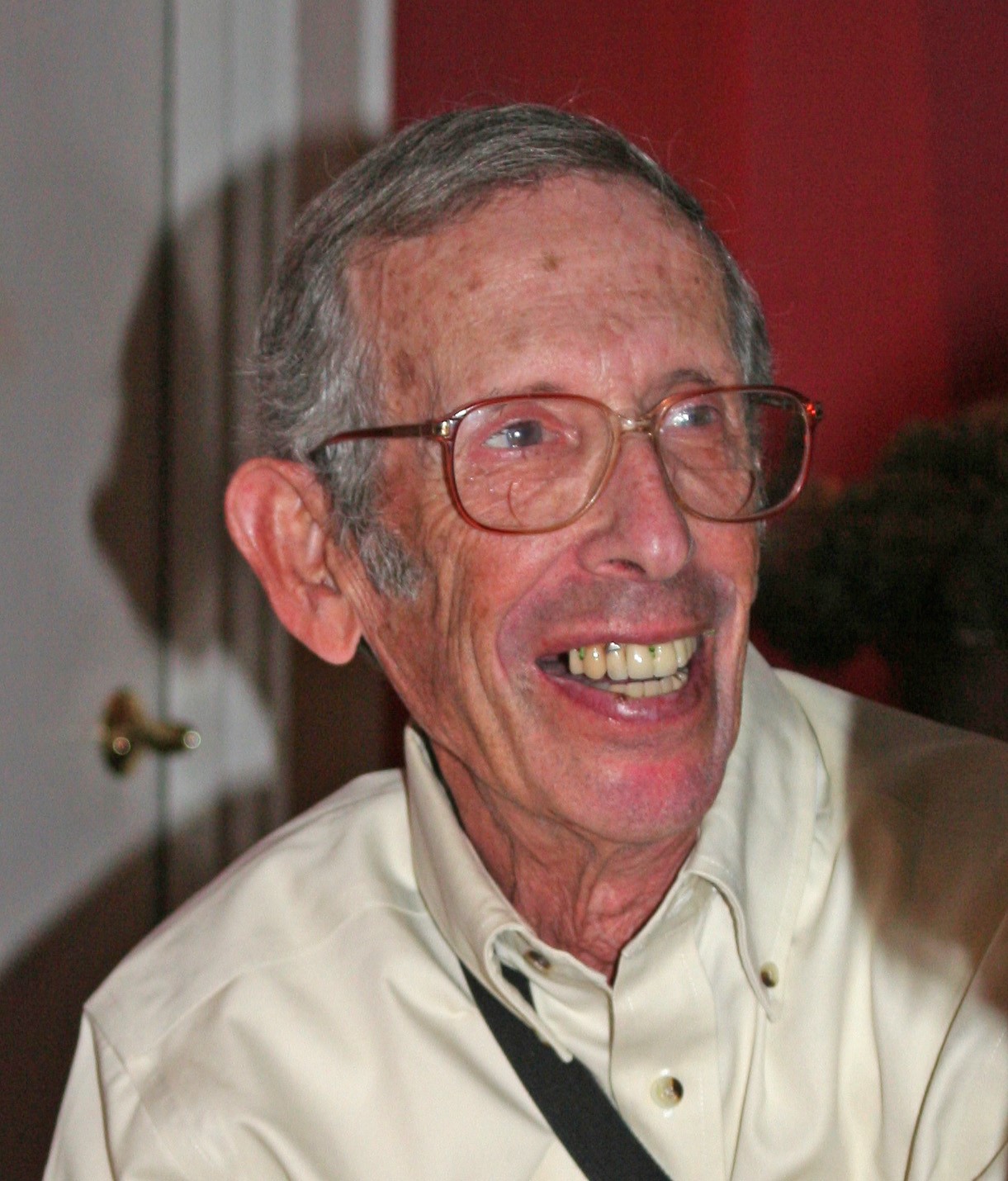 Alan "Dick" Bush
January 14, 1928 - January 20, 2023
Date and Time
Sunday, January 22, 2023 at 12 Noon
Service
Chicago Jewish Funerals
Skokie Chapel
8851 Skokie Boulevard
Skokie, Illinois 60077
Get Directions

Clergy
Cantor Michelle Drucker Friedman
Emanuel Congregation
Interment
Island Pond Cemetery
Harwich, Massachusetts

We invite you to record a video, sharing a story or memory of Alan "Dick" Bush. Your private recording will only be shared with the family.

Memorial Contributions
The Alzheimer's Association
8430 West Bryn Mawr Avenue, Unit 800
Chicago, Illinois 60631
www.alz.org/illinois
and
The Harwich Conservation Trust
P.O. Box 101
South Harwich, Massachusetts 02661
harwichconservationtrust.org
---
OBITUARY
Alan Richard (Dick) Bush of Chicago, IL, Harwich, MA and White Plains, NY, died on January 20th, surrounded by his family. He was the beloved husband of the late Joyce Friedland Bush and dear brother of the late Robert L Bush (Mary). He is survived by his three children, Amy, Marcy (Mike Culver) and David Bush (Leslie Dossey) and his loving grandchildren Joshua, Miriam and Emma Bush.

Dick was born and grew up in Depression-era Boston, son of Herman and Eda Bush (née Gorfinkle). Herman's dedication to public service, in the military and on Boston's city council, and his refusal to consider his war wounds (loss of a leg, a finger and an eye) as limitations on what he could achieve contributed to Dick's values and his determination to succeed. Dick attended Boston Latin School and went on to earn his bachelors and masters degrees in English at Yale University.

While Dick was starting his career in Boston, his mother Eda, president of Boston Aid to the Blind, suggested that he read to a blind student at MIT who needed assistance. Through that student (whose name we do not know), he met another reader, Joyce Friedland, who shared his love of literature, theater, and independent thinking. They married in 1952 and were lifelong companions until her passing in April 2016.

Dick and Joyce moved to New York, initially to Queens and then to White Plains. Over the next decades, they raised three children while Dick built a substantial real estate management business in New York City and Joyce worked as a reference librarian at White Plains Public Library. Despite the pressures of owning a business and raising a family, he always found time for his lifelong passions for sailing, photography, literature, and music. Dick kept a small sloop, Alacrity, at nearby Mamoroneck Harbor and sailed frequently on Long Island Sound, often with the family and dogs, sometimes solo or with friends. He worked to capture the experience of sailing in photographs taken on the water.

Upon retirement, Dick and Joyce settled into a year-round neighborhood down the street from a cranberry bog in Harwich, MA, on Cape Cod for what turned out to be the happiest years of their lives. Walking their dogs, they found wonderful neighbors. Continuing his family traditions of service, Dick volunteered at Lower Cape Outreach helping families in economic difficulty find support and tutored at a local elementary school. He moored a small catboat at Pleasant Bay and from that base explored the waters off Cape Cod, venturing as far as Martha's Vineyard and Nantucket before finally deciding he was too old to sail alone at 83. They found friends among their neighbors, at Am HaYam havurah, at the organizations where they volunteered, and among Dick's fellow pétanque players; their home had never been so crowded with visitors. They enjoyed the Cape's landscape, with Dick taking some of the best photographs of his life. And the Cape proved surprisingly rich in resources for the music and theater they loved.

When Dick moved to Chicago after Joyce passed away in 2016, he had already lost a lot: not just Joyce, but a community of friends and neighbors and the place where he pursued the activities that brought joy into his life. He didn't give up: in the face of declining health, he built a new life in Chicago. Over long meals at his residence he found new friends. A transplanted Bostonian who spent most of his adult life in New York, he was curious about the lives of those around him, many of whom grew up in different circumstances in the Midwest. He went to concerts and musical events, often with his new friend Justine. When he could no longer read paper books, he switched to audiobooks, often listening to books that his children or grandchildren were reading. Most of all, he loved spending time with his granddaughters. Aided by family and a loyal corps of caregivers, he enjoyed life to the end.


Interment Sunday, January 29, 2023 at 9am, at Island Pond Cemetery, Harwich MA. In lieu of flowers, memorial donations may be made to two charities to which Dick donated regularly: the Alzheimer's Association and the Harwich Conservation Trust. To view the funeral live stream, please visit our website. Arrangements by Chicago Jewish Funerals - Skokie Chapel, 847.229.8822, www.cjfinfo.com.

GUEST BOOK
We encourage you to share your personal condolences and stories of Alan "Dick" Bush below and we will share them with the family.